Introducing Sydney's #NorthwestFaces
The Sydney Metro Northwest Places team collaborates with local community members and organisations from Northwest Sydney on a regular basis. There are so many people doing great things in the community that we decided to launch a program to share some of their stories, which we like to call Northwest Faces.
Are you a Northwest Sydney local?
Tell us your story for your chance to be featured as one of our Sydney Metro Northwest Faces by using the hashtag #northwestfaces or emailing us at sydneymetronorthwest@landcom.nsw.gov.au
Make sure you're subscribed to our Sydney Metro Northwest Places newsletter to learn more about our locals of Sydney's Northwest.
2021 Sydney Hills Youth Ambassadors
We had the privilege of speaking with the 2021 Sydney Hills Youth Ambassadors as part of our Northwest Faces series. We were incredibly inspired by their determination to amplify the voices of young people in the local community.
They told us what they loved about growing up in Northwest Sydney and why they think it's important for young people:
Introducing Julie
Julie Charlton (21, Dural) started disability advocacy at the young age of seven years old. After completing school at Hills Grammar, she is now studying a Bachelor of Arts in Sports Coaching (Management) at The Australian College of Physical Education.
Julie told us: "I love the atmosphere of the local shopping centres – they are where we hang out, and are part of our identity. They really use the area to encourage youth to come together, especially Rouse Hill, which is nice and open with spaces to sit and hang with friends."
Introducing Rory
Joining the youth ambassadors, Rory O'Connor (23, Castle Hill) is studying media and economics at Macquarie University, and working in the city. Rory is a great supporter of community programs, and on top of his studies he volunteers for local organisations such as Bushcare.
Rory also loves that local shopping centres provided a place for young people to get together with friends, plus he loves "how green the area is – the gardens, the trees, it's almost like a forest behind where I live. The second thing I enjoy the most would be the sense of community – I've loved taking part in local sports and local competitions, as well as being a part of the local parish," said Rory.
Introducing Munira
A talented writer and performer, Munira Tabassum Ahmed (16, Kellyville) is currently in year 11 at Baulkham Hills High School. Munira has already been featured in the Australian Poetry Journal, Emerging Writers and Runway Journal, and she is passionate about arts, mental health and wellbeing.
Munira has lived locally her whole life, she enjoys the area because it has "a really diverse population, strong sense of community and opportunity – it's a beautiful place to live."
Learn more about the 2021 Sydney Hills Youth Ambassadors.
Elena Saadie from Bella Vista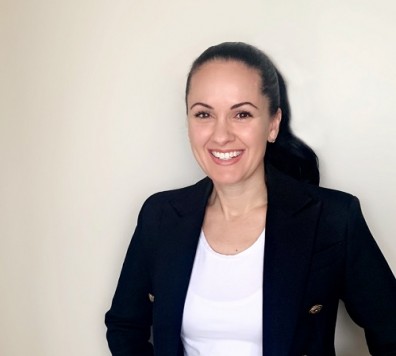 In celebration of Mother's Day, we profiled Bella Vista mother of three Elena Saadie.
Elena is the owner and director of Australian Boutique Markets, which launched ten years ago in the Hills with 50 stallholders. Since then, it has expanded to Rouse Hill Town Centre where it now showcases hundreds of small business stalls each year. But that's not all, Elena also launched Park Feast food truck festival in 2016, as well as The Designer Markets and My Bambini Baby & Children's Markets.
Using her expert knowledge of Sydney's food scene, Elena curated food truck operators for Hasta La Bella Vista Baby and sourced local products for inclusion in our 2019 Christmas hampers
Living and working in Northwest Sydney, Elena told us what makes the area special to her: "I love that I'm close to home, my kids' school and sporting commitments are all close by to our offices. The Metro has also made our life so much easier to get in and around the Hills."
Learn more about Elena and Australian Boutique Markets.
Sue Chang from Baulkham Hills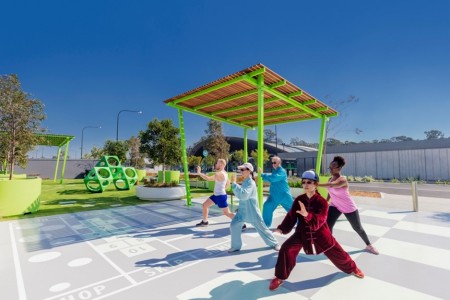 Sue Chang has been a Baulkham Hills local for 17 years and has been teaching Tai Chi for over 20 years. You might recognise Sue from our Tai Chi classes which were held in Tallawong Pocket Park. We sat down with Sue to learn more about her story as part of our #NorthwestFaces series.
Sue experienced the benefits of Tai Chi from a young age, growing up in Beijing. As a child, she had poor health and after trying a range of remedies, her father's family encouraged her to take up Tai Chi. Working with a well-known master, she perfected her practice to eventually become an expert herself.
Sue is passionate about teaching people how to connect with nature and improve wellbeing through pain reducing activities such as Tai Chi. According to Sue, Tai Chi can help boost energy levels, support rehabilitation, provide stress and pain relief, and offer general improvements to health and wellbeing.
Setting up a studio in her garage at home has allowed Sue to help people through her practice. She tells us "everything feels better in the Hills. When we first moved here we were drawn to all the nature - lots of birds rich in colour, and many trees generating oxygen and filtered air to breathe."
Jenni Goodwin from Kellyville Ridge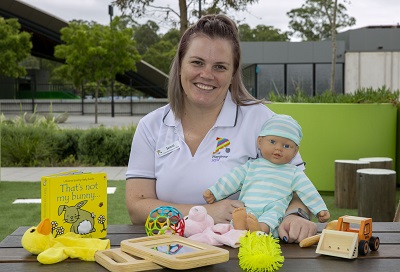 We sat down with Jenni Goodwin who has lived in Northwest Sydney for 14 years, to find out more about her role at Playgroup NSW as part of our #NorthwestFaces series.
As the State Development Officer at Playgroup NSW, Jenni's role is to support community playgroups in the local area. As a parent, Jenni has experienced the success of these sessions first hand – she took part in Playgroup NSW in Kellyville with her two children who are now 10 and 12, and she continues to stay in touch with the parents she met at playgroup.
Jenni told us what she loves about living and working in Northwest Sydney with her family: "It's quite communal – we love that there are lots of parks, particularly in new estates. Our kids are happy at their schools and have lots of friends in the area. The diversity of the community also provides plenty of learning opportunities."
You can learn more about Playgroup NSW's baby pop up sessions at Tallawong Pocket Park.
Amanda Brisot, West Pennant Hills
This month we're turning our spotlight to local Amanda Brisot, General Manager of Western Sydney Business Connection, a not-for-profit member-based organisation that exists to connect and provide a voice for the businesses of Western Sydney.
After an unprecedented 2020, Amanda spent the Christmas break at home with family, relaxing on the veranda and in the pool, doing jobs around the house and enjoying time with friends.
To kick off the year, Amanda has given us her tips about how to use January to prepare for the year ahead:
Take some time to cast out old energies and bring in the new ones. I'm a big fan of meditation and I practice it daily as much as I can.
Get clear on what you want to achieve – set goals in your own mind on what you'd like to achieve personally and professionally.
Focus on opportunities – we spend the first quarter at Western Sydney Business Connection encouraging members to look at what we can actively pursue for the year ahead. It instils a great sense of optimism by starting the year off this way.
Jinnie De, Baulkham Hills
Campbell McLeod, Bella Vista
Sandeep Pandir, Quakers Hill