Weekly Dance Classes by The Stage Door Performing Arts School
Commencing Wednesday 12 October 2022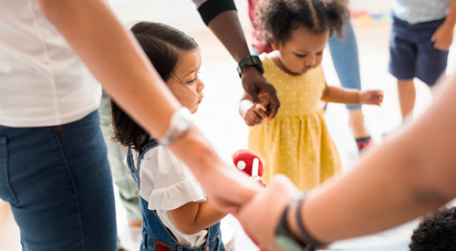 Let's Dance! Every Wednesday morning (during school term), The Stage Door Performing Arts operates a free weekly dance class for pre-schoolers at Bella Vista Pocket Park.
Classes are designed for kids aged 2 - 5 years old to help develop motor skills, musicality, and social and emotional growth.
The Stage Door Cafe will also be open during the class providing the option for refreshments and a relaxing spot for parents and caregivers to meet local families at the same time.
For more information or to register visit: https://mailchi.mp/tsdperformingarts/landcom
Sign up to our newsletter