Messina + Music Pop-Up
Sunday 11 December 2022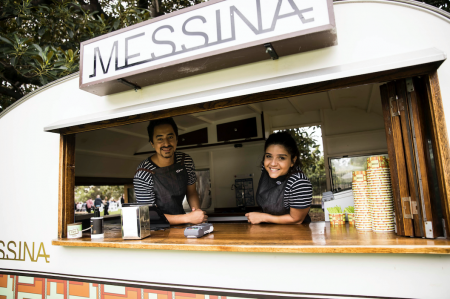 On Sunday 11 December, Australia's gelato masters, Gelato Messina, popped into Bella Vista Pocket Park for a special summertime pop-up, accompanied by performances from the Sydney Youth Orchestras (SYO).
With free gelato on offer, plus two interactive musical showcases from the SYO, featuring a repertoire of tunes ranging from Mozart through to Lion King, this special event drew a crowd of locals and first-time visitors to Bella Vista Pocket Park. Meanwhile, the little kids were entertained with a range of lawn games, ensuring the day was a fun outing for the whole family.
For more information about future SYO performances, visit syo.com.au.
Sign up to our newsletter.