Bella Vista Pocket Park Opening Celebration
Thursday 1 September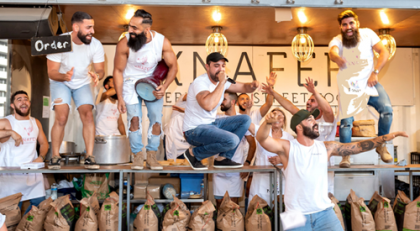 Bring your family, friends as we celebrate the opening of Bella Vista Pocket Park on Thursday 1 September.
From 3:30pm-5:30pm The Bearded Bakers will be giving away their delicious Knafeh desserts* at the newly opened park and providing their fabulous style of entertainment. There will also be special treats, drinks, lawn games and a fun photo moment to be had!
* Stocks for the Knafeh dessert giveaway are limited to the first 250 visitors – one dessert per person.
Sign up to our newsletter.