Ian Mutch - "Reprise"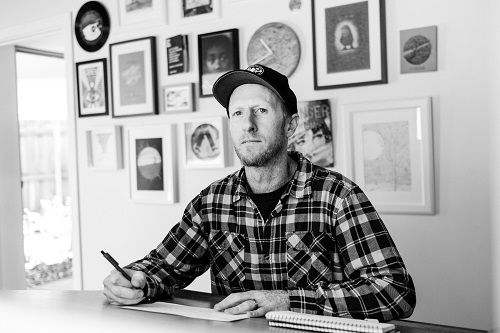 Ian Mutch is an Australian artist and storyteller, exploring beauty through nature, play, characters and details.

Creating a whimsical world through paintings, illustrations and installations, Ian's work has won awards, given life to public spaces and featured for well-known brands and publications. Ian has also been a guest speaker at Semi Permanent Sydney, Agideas Melbourne and Perth Festival, and continues to enjoy working in the realm of storytelling for all ages.
Ian has completed over 50 public artworks, locally, interstate and abroad, including murals, digital print and metal installations. He has written and illustrated a picture book titled "More and More and More" published by Fremantle Press and co-published Kingbrown Magazine.
About the artwork - "Reprise"
This artwork represents connections and values in everyday life – moments, memories, friends, relationships, food, music, creativity, work, leisure, ornaments, toys, plants, places and more. These notions exist together, human and environment, past and present, existing and new, and form our shared human experiences.
The artist creates storytelling through characters, nature and details. His drawings are playful, honest and unapologetic, connecting people of all ages and culture through whimsical narrative.
Sydney Metro Northwest Places public art program thematic framework
This artwork lies in the idea of The Network – represented by the interconnected values and relationships we develop with people, places and the environment – and sub-themes:
human and environment
past and present
existing and new.