Bella Vista: It's Transformation by students from Glenwood High School and artist Dave Coleman
This work has been co-created by the gifted students from Glenwood High School, who participated in workshops with Richard Short from The Story Factory, facilitated by Landcom. During the workshops, students developed a variety of short texts to understand how their view of the world is constantly changing in response to the transformations occurring around them. Students explored the concept of place, heard stories about the area's history from First Nations community members, and imagined the area's future.
It's Transformation is part of Sydney Metro Northwest Places' Creative Connections program, which captures a changing place through time – past, present and future. The artwork include words and extracts from the students' texts along with illustrations by Dave Coleman.
Read more about the Creative Connections and view all the contributions from Glenwood High School students.
Student writers: Abigail, Alisa, Anastasia, Avinash, Brianna, Callum, Celeste, Chanchal, Chanel, Eashan, Hannah, Hiral, Jason, Lucy, Megan, Priyasha, Samra, Vincy, Yenuki, Zahrah, anonymous.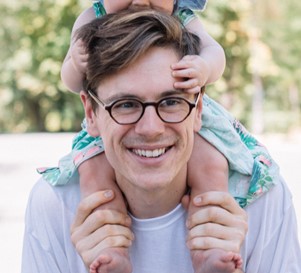 Illustrations by Dave Coleman
Dave Coleman is an animator and illustrator, who spent his youth in Sydney's Northwest, and now resides in the Blue Mountains with his wife and three kids. When he's not drawing, he enjoys making pour-over coffees, playing video games, being silly, and travelling to new places with his family.