Live Life Get Active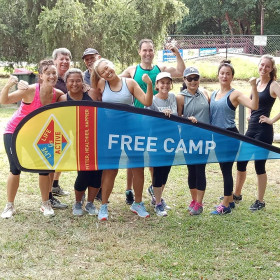 FREE weekday fitness classes in the Tallawong Station pocket park commence from 16 October 2019 and everyone is welcome.
Live Life Get Active is a not for profit charity that offers free outdoor activity camps and nutritional programmes to help address obesity, diabetes and mental health. Landcom is proud to be working with Live Life Get Active to build healthier and happier communities.
These fun classes offer something for everyone. The Pocket Park at Tallawong Station class is a open to all members of the public. Each week classes rotate through Active X Training, Active Boxing, Active Yoga.
Classes are at 5:15 pm and run Monday, Tuesday, Wednesday, Thursday, Friday during school terms.
How to get started
To join this camp all you have to do is complete the Live Life Get Active registration form and book into as many classes as you like. All classes are FREE and Registration takes about 10 mins.