Free Tai Chi classes at Tallawong
Experience Tai Chi at Tallawong in August and Sept
Tai Chi is a gentle exercise with continuous movement allowing slow and forceful body flexing gestures. The benefits of Tai Chi can include improved mental focus, a sense of harmony and a calm mind.
Free introduction to Tai Chi inside the peaceful Tallawong pocket park instructed by Tai Chi Fitness Australia.
Class dates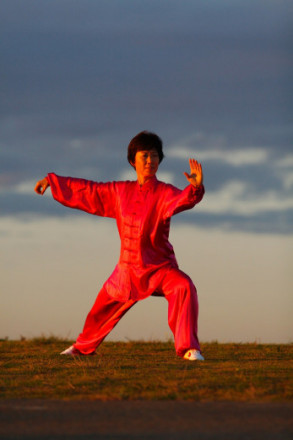 Sue Chang - Tai Chi Instructor
Class times
11am - 12pm
Location
Tallawong Pocket Park Themeda Ave Rouse Hill (next to Tallawong station) Go to map
Getting here
We recommend using the Metro as the commuter carpark can be very full by the middle of the day.
Don't forget t

o:
Wear comfortable clothes and flat shoes for ease of moving around easy
Make sure to bring your own bottle of water – there are no water fountains inside the park
Be prepared for all weather conditions including sun and cool weather
Toilets are located inside the Metro station, you will need your Opal card to access and will not be charged if your time is under 10 minutes
In the event of wet weather, the class will be cancelled and you will be notified by text message.
RSVP | Come and join us at Tallawong and be part of the free tai chi class
More about the Tallawong Pocket Park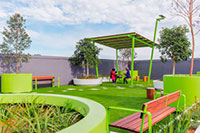 Our Tallawong park is available for all to use. Come inside, put your feet up, enjoy the sunshine or bring the family for a picnic! We also invite community groups to contact us at Metro Northwest Places on 1800 712 292 to enquire about use for your activities and how we can work with you on activating the space.
More about the Instructor Sue Chang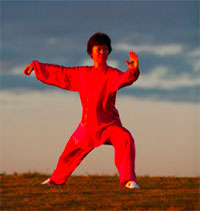 Tai Chi has benefited me throughout my whole life. The practice of Tai Chi is far from the wax on and wax off movement that people generally associate with the practice. Rather Tai Chi is a lifestyle of mind, body and harmony leading to a happy life. Let us practice Tai Chi together at Tallawong station.