Hasta la Bella Vista baby!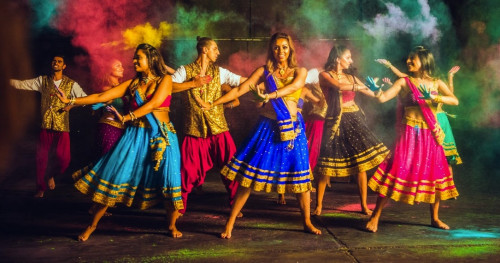 On the evening of Saturday 30 November, C3West and Landcom will present Tina Havelock Stevens' multi-art form event, Hasta La Bella Vista Baby near Bella Vista Metro Station.
Audiences will enjoy a rambunctious and inventive portrait of the communities of the Bella Vista area, the result of a five-pronged community engagement program. In the lead up to the event Tina is meeting with shoppers in a television style talk-show at Norwest Marketown shopping centre, accompany a local Bollywood group dancing through the streets of Bella Vista and she will work with local drummers, guitarists, martial artists and writers to prepare for the big day. Tina's project will be a generous and lively and interactive reflection of the multiple communities of Bella Vista.
On her project Tina Havelock Stevens says, "The project at Bella Vista is a meditation on the relationships between each other, the places we inhabit, and ourselves. I like to inhabit a place tuning into frequencies and histories to create visual and sonic portraits. Using my DIY punk aesthetic, I take on unpredictable experiments in sound, performance, video and print to unearth participants and create something new."
Sign up to our newsletter to stay in touch with upcoming dates and times for this event and more.